Department News
News from the Otto H. York Department of Chemical and Materials Engineering
Presenter at the 2023 IEEE Frontiers in Education Conference
Dr. Cimino has recently published and presented a conference paper entitled "Work-in-Progress: A Study of Chemical Engineering Student Biases Regarding Teamwork and DEI Issues across the Curriculum" at the 2023 IEEE Frontiers in Education Conference (FIE) in College Station, TX on October 21st.  In this work, he outlines his efforts towards integrating critical and reflective instruction regarding DEI in the context of teamwork in the Chemical Engineering Department, and describes the longitudinal plan for studying the effects of this instruction on student attitudes over the 2023-2026 academic years. This paper will be the first in a series, cataloging the results of this longitudinal study. The permalink to the paper is forthcoming.
---
---
Excellence In Teaching Award Recipient 
For the the 2021/2022 academic year, Kathleen McEnnis was awarded the Excellence in Teaching Award in the category of Upper Division Undergraduate Instruction by Tenured/Tenure Track Faculty. She also received the 2023 Newark College of Engineering Excellence in Teaching Award, which recognizes an NCE full-time tenured/tenure-track faculty member or university lecturer who has demonstrated excellence in teaching as recognized by faculty, students and alumni and has served as a full time member for at least three years.     
For other news, a research publication from my group authored by my PhD student Guangliang Liu, undergrad student Roberto Martinez, high school student Anika Bhatnagar, and myself, entitled "Influence of Surfactant on Glass Transition Temperature of Poly(lactic-co-glycolic acid) Nanoparticles", was recently accepted to the Emerging Investigators Series in the Royal Society of Chemistry journal Soft Matter. This themed series showcases work being conducted by Emerging Investigators. This collection gathers the very best work from soft matter scientists in the early stages of their independent careers in recognition of their potential to influence future directions in the field. Liu, G.; Martinez, R.; Bhatnager, A. McEnnis, K. Soft Matter, 2023, DOI: 10.1039/D3SM00082F
Additionally, I received notification from Wiley that my group's research article "Nanoparticle Tracking Analysis of Polymer Nanoparticles in Blood Plasma" was a top cited article among work published in an issue in the journal Particle & Particle Systems Characterization during 2021-2022.
Bannon, M. S., López Ruiz, A., Corrotea Reyes, K., Marquez, M., Wallizadeh, Z., Savarmand, M., LaPres, C. A., Lahann, J., McEnnis, K., Nanoparticle Tracking Analysis of Polymer Nanoparticles in Blood Plasma. Part. Part. Syst. Charact. 2021, 2100016. DOI: 10.1002/ppsc.202100016
---
2023 Excellence in Catalysis Award Recipient
Xianqin Wang, professor of chemical and materials engineering, won the 2023 award for Excellence in Catalysis. The award, sponsored by ExxonMobil Research and Engineering Company, consists of a plaque and a $1,500 gift. It is granted to an individual or a research team from North America to recognize outstanding contributions in either applied or basic research in either homogeneous or heterogeneous catalysis. 
The award ceremony will be held in Fall 2023.
---
Preparing the Space Workforce for the Future
Researches from NJIT (Boris Khusid), Creare LLC (Thomas Conboy), and RPI (Joel Plawsky, Corey Woodcock) focus on preparing the space workforce for space thermal and cryogenic technologies. Space thermal management systems utilize various components for energy transport, acquisition, rejection, storage, reclamation, and for temperature control in life support systems and various mission environments. Applications of cryogenics in space include scientific instrumentation, telecommunications, cryo-electronics, superconducting magnets, and propellant storage and utilization. The educational activity will be on multiphase flow, heat, and mass transfer in thermal and cryogenic systems under reduced and microgravity environments where the gravitational body force is absent. Since the conventional gravitational mechanisms driving these phenomena are not present in these environments, the design, fabrication and safe operation of these systems requires unique skills and expertise. Educational events will be organized to reach out and engage communities that are underrepresented in the space workforce. 
---
EPA Grant Recipient
Mengqiang (Mark) Zhao, assistant professor in the chemical and materials department was awarded a grant from the U.S. Environmental Protection Agency (EPA) in the amount of $25,000 for his proposal on 2D TMD-based FET sensors for lead ion. With the increasing concerns on the lead contamination in drinking water systems, there is a pressing demand to develop highly cost-effective and portable detection sensors of lead ions (Pb2+) in drinking water. This project aims to develop scalable two-dimensional (2D) semiconducting transition metal dichalcogenides (TMDs) based field-effect transistor (FET) sensors for rapid in-situ lead detection in drinking water. Hexagonal boron nitride (hBN) films will be used to stabilize TMDs as well as facilitate the functionalization of TMDs with Pb2+ probe molecules. This invention will gain new insights and lay foundation for developing novel lead sensors.  
---
CME Faculty Embrace Artificial Intelligence as a Learning Opportunity
Joshua Young, assistant professor of chemical and materials engineering, embraces artificial intelligence by having his students compare their own work to the automated code, and then look for strengths and weaknesses. Students know that code itself is only a small part of data science, compared to context such as deciding what to measure and determining the input parameters. ChatGPT doesn't know that.  Read more
---
2023 First Year Design Showcase Winners
This year the Otto H. York Department of Chemical and Materials Engineering (CME) entered the annual 2023 NJIT Newark College of Engineering (NCE) First Year Design Showcase, where over 36 teams of freshmen engineering students across various disciplines (mechanical, electrical, biomedical, chemical and materials engineering) pitched their designs and showed their lab scale prototypes completed in fulfillment of the 13-week long course, Fundamentals of Engineering Design. Led by instructors, Dr. Irina Molodetsky and Dr. Kerri-lee Chintersingh, our CME students were introduced to and applied theoretical concepts of physics, fluid flow, material synthesis and characterization, adsorption and absorption principles to design and construct their lab scale prototypes to capture carbon dioxide from air, addressing one of the grand challenges- Global Warming. Other design considerations included cost, product quality control, maintenance and design verification through predicting and measuring pressure drops and overall design efficiency. Throughout the course, students also learnt the importance of teamwork and how to communicate their ideas through technical reports, memos and oral presentations. This year we selected 4 top teams to represent our department with their designs and the NCE Showcase judges awarded the top 3 best design prizes to them.

We are confident that they will be successful engineers because they are critical thinkers, they work hard and they take responsibility for a better tomorrow!

Congratulations to all the participants!

1st place: Melanio Nistal, Yomna Hammouda, Brian Rupram, Ethan Wanko
2nd place: Kenneth Acevedo Roque, Pia Piazza, Melissa Mello
3rd place: Adriana Macris, Sofia Besada
Team 4: Edward Gasca, Julia Sikorski, Alejandro Vargas
---
Elected AIChE Fellow
Ecevit Bilgili, a professor of chemical and materials engineering who boosts the therapeutic efficacy of pharmaceutical drugs through nanoengineering, while also lowering the cost to design and manufacture them, has been elected a Fellow of the American Institute of Chemical Engineers (AIChE).  
AIChE is the world's leading organization for chemical engineering professionals, with more than 60,000 members from over 110 countries. The grade of AIChE Fellow is the highest grade of membership and awarded to members in recognition of significant professional accomplishments and contributions in engineering. Elected fellows must have significant chemical engineering experience (generally 25 years) and have also demonstrated significant service to the engineering profession. Currently, less than 2% of AIChE membership reaches the grade of Fellow.
---
Guvendiren Lab Receives Patent
A new patent (Additive Manufacturing of Channels, US 11491702) is issued for the method developed in Guvendiren Lab. Dr. Guvendiren's team reported a new additive manufacturing approach to fabricate complex channels within cell-laden hydrogels or 3D elastomeric constructs using direct ink writing (DIW). This method will advance 3D bioprinting of human-scale tissues with much needed built-in vasculature.
---
2022 University of Illinois Urbana-Champaign Distinguished Alumni Achievement Award Recipient
Dr. Kamalesh Sirkar, distinguished professor in chemical and materials engineering, received the 2022 Distinguished Alumni Achievement Award! This award was presented to Kam by the University of Illinois Urbana-Champaign at their Alumni Award ceremony.
---
ITE Grant Recipients  

Dr. Richard T. Cimino and Dr. Rees Rankin are the recipients of a $1000 Active Learning Grant offered by the Institute for Teaching Effectiveness (ITE) and through the generous support of the Martinson Family Foundation. This Active Learning Grant is a part of the Virtual Immersive Technologically Augmented Learning (VITAL) initiative, which prioritizes innovative student-centered teaching and learning, with an emphasis on immersive and active learning.

The grant will be applied to the development of activities in the new CHE-201 Material and Energy Balances course. In addition to 4 hours (2 hrs on two separate days) of lecture-based instruction each week, this course will have a third one-hour active learning session, during which students will participate in a team-based or individual gamified and/or game based learning experiences.  Students will solve ill-posed problems (i.e. problems requiring significant assumptions to be made, which can result in a spectrum of correct answers).  These challenge problems will require the brainstorming of solution strategies and documentation of assumptions, which will also be assessed.  A special emphasis will be placed on the potential human impacts of their design choices, by situating the design challenges within the context of recent chemical process safety incidents and events, among others.  Still other design challenges will involve creating computer-based solutions, and then utilizing them to answer similarly ill-posed questions.  All challenges will conclude with a collective debrief, which may come in the form of an informal discussion, or in some cases a brief but formal oral presentation. 
---
Nature Reviews Materials Publication

Assistant Professor Kerri-lee Chintersingh, CME, NJIT along with a team of experts across the United States (UF, UCSD, UCSB, MIT, JHU) and Germany (Max Planc Institute) recently published a ViewPoint article in Nature Reviews Materials. The article titled "Materials for Extreme Environments" brings focus on the state of the art in material development, characterization and modeling approaches and highlights the most exciting advances, opportunities and bottlenecks in various applications like materials used in aeroplane engines, hypervelocity micrometeroid impacts on satellites, high speed machining of ceramics, strong radiation doses in nuclear reactors and countering weapons of mass destruction.
---
Alexei Khalizov (CES) and Gennady Gor (CME) received a $620k grant from the National Science Foundation (NSF) to improve ways of describing soot nanoparticles in atmospheric models. Soot is a potent climate forcer with a warming contribution as much as 1/3 of that from carbon dioxide. However, unlike with carbon dioxide, for soot this contribution is known with a large uncertainty. The project "A Multiscale Model for Restructuring of Atmospheric Soot Particles" will help to reduce the uncertainty by improving the ability of models to describe the evolution of soot particles in the atmosphere and allowing to produce more accurate predictions of climate warming caused by soot. Notably, this collaborative project was initiated with support from the NJIT Faculty SEED award. It is also a natural extension of Alexei's previous NSF project "Kinetics and Mechanism of Restructuring of Atmospheric Soot and Associated Impact on Light Absorption".
Among the many things that made the grant application successful is the research contributions from Alexei's and Gennady's students. One of them, Dr. Ogochukwu Enekwizu (CME), is now a postdoctoral researcher at Brookhaven National Laboratory. She contributed to both experimental and computational aspects of preliminary work. Ali Hasani (CES), who is about to defend his PhD thesis, was responsible for the experimental aspects of the project. Ella Ivanova, a PhD student in CME, has been carrying out the theoretical and computational work. An undergraduate student, Egor Demidov is a CME senior and a twice Provost Summer Research awardee, sees his near future as PhD student. Divjyot Singh, a math and physics double major and a twice Provost Summer Research awardee, contributed to the computational part of the project. He graduated last year and joined the Los Alamos National Laboratory as a post-baccalaureate researcher. 
---

Ecevit Bilgili, Professor of Chemical Engineering, delivered a webinar titled "Lectures are Not Dead: Effective Strategies for Excellent Lectures" (in Turkish: "Dersler ölü değildir: Mükemmel dersler için etkili stratejiler") on Oct. 25, 2022. This webinar was jointly organized by the Teaching and Learning Centers of 5 universities: Bilkent University, Hacettepe University, Middle East Technical University, and TED University in Ankara as well as Koc University in Istanbul, Turkiye.
---
CME Department Undergraduate Students Coauthor Article in Prestigious Physics Journal
Undergraduate students Daniela Bushiri (ChE '19) and Otar Machabeli along with PhD student Seyed Mahmoud Arzideh, working under the supervision of Professor David Venerus, recently published the paper "Evidence for Chaotic Behavior during the Yielding of a Soft Particle Glass" in the prestigious physics journal Physical Review Letters.  In this study, they discovered that the rheological behavior of a well-known yield stress fluid known as a Carbopol microgel was more complicated than previously thought. Common examples of yield stress fluids, which display both solid- and liquid-like behavior, include pastes, mud, mayonnaise, peanut butter, toothpaste, and shaving cream.
Link to article: https://journals.aps.org/prl/abstract/10.1103/PhysRevLett.129.068002
---
Prof. Bilgili Recognized In The Updated Science-wide Author Database of Stanford University
Ecevit Bilgili, Professor of Chemical and Materials Engineering, appeared in the top 2% of scientists in the Updated Science-wide Author Database of Stanford University for the second time in a row for two years (in: Ioannidis, John P.A. (2022), "September 2022 data-update for "Updated science-wide author databases of standardized citation indicators"", Mendeley Data, Version 4, doi: 10.17632/btchxktzyw.4).  He was ranked #1325 (#1906 excluding self-citations) out of 131,949 authors in the world, i.e., top 1.0% (1.4% excluding self-citations) in Pharmacology and Pharmacy subfield.
---
---
New Online Certificate in Data Science for Chemical and Material Engineers 
Richard Cimino, senior university lecturer, discusses everything you should know about the Visual Communication with Chemical & Materials Engineering Data course. Data visualization and communication are an important part of improving how professionals analyze data in order to make critical decisions. For chemical and materials engineers, having these data-driven skills can help them excel in their career. 
---
A paper written by Xiaoyang Xu, associate professor of chemical engineering, entitled "Lipid-polymer hybrid "Particle-in-Particle" nanostructure gene delivery platform explored for lyophilizable DNA and mRNA COVID-19 vaccines" has been officially published by Advanced Functional Materials, which is a prestigious journal with an impact factor of 19.924.
Abstract
SARS-CoV-2 has led to a worldwide COVID-19 pandemic, catastrophically impacting public health and the global economy. Through global public and private sector collaboration, next-generation nucleic acid-based vaccines have been developed and deployed in record time including two mRNA-based lipid nanoparticle (LNP) vaccines: the Pfizer-BioNTech (BNT162b2), and Moderna (mRNA-1273), COVID-19 vaccines. However, the current LNP-mRNA COVID-19 vaccines from Pfizer-BioNTech and Moderna are limited by short shelf life and a lack of stability which requires them to be kept between −60 °C and −80 °C, and −15 °C and −25 °C respectively, and this ultracold-chain storage and transportation cause an exponential increase in the cost of transportation and distribution. To address this challenge, Prof. Xiaoyang Xu and his team have developed a new class of lipid-modified polymers via enzyme-catalyzed esterification, and further formulation of the polymers with an FDA-approved medical material PLGA-PEG leads to self-assembly into a "particle-in-particle" (PNP) nanostructure for gene delivery. The top-performing nanoparticles can efficiently deliver both DNA and mRNA in vitro and in vivo, presenting enhanced transfection efficacy, sustained gene release behavior, and excellent stability for at least 12 months of storage at −20 °C after lyophilization without loss of transfection efficacy. Encapsulated with spike encoded plasmid DNA and mRNA, the lipid-modified polymeric PNP COVID-19 vaccines successfully elicit spike-specific antibodies and Th1-biased T cell immune responses in immunized mice even after 12 months of lyophilized storage at −20 °C. This newly developed lipid-polymer hybrid PNP nanoparticle system demonstrates a new strategy for both plasmid DNA and mRNA delivery with the capability of long-term lyophilized storage. A paper entitled "Lipid-polymer hybrid "Particle-in-Particle" nanostructure gene delivery platform explored for lyophilizable DNA and mRNA COVID-19 vaccines" has been officially published by Advanced Functional Materials, which is a prestigious journal with an impact factor of 19.924.
https://doi.org/10.1002/adfm.202204462
---
Professor Ecevit Bilgili of the Otto H. York Department of Chemical and Materials Department presented a plenary lecture titled "The 4M Business for Drug Nanoparticles and Nanocomposites: Making, Manipulating, Measuring, and Modeling" at the 17th European Symposium on Comminution & Classification in Toulouse, France on June 28th, 2022 (https://escc2022.sciencesconf.org/resource/page/id/3).
-------------------------------------------------------------------------------------
Professor Bilgili also presented an invited seminar titled "Recent Advances in the Production of Drug Nanoparticles and Nanocomposites" at Hacettepe University in Ankara, Turkiye on Aug. 16th, 2022 (https://etkinlikler.hacettepe.edu.tr/en/recent_advances_in_the_product-998).
---
New NJIT-Led NSF IUCRC Center Wins Pharma Backing
Rajesh Dave, distinguished professor, leads a new industry-backed center that will improve pharmaceutical drug formulations, while developing efficient ways to design new drugs digitally and simpler, faster methods to manufacture them.
---
NAMF Student Award Competition Finalist
Baran Teoman, Ph.D. student in Chemical Engineering, and Justin Pace, currently pursuing his undergrade ChE degree, have been selected as two of the three finalists in the NAMF Student Award Competition sponsored by the North American Mixing Forum (NAMF) of AIChE.  They are both working in the Mixing Lab at NJIT and they are advised by Professor Piero Armenante.  As finalists in the competition they would have had all their expenses paid to attend the biennial mixing conference (MIXING XXVII), which was supposed to take place during the week of June 20-23, 2022, in Niagara Falls.  Unfortunately, the actual conference will be conducted virtually because of the pandemic.  At the conference, Baran will deliver a presentation entitled "Determination of the Just-Suspended Speed, Njs, in Stirred Tanks Using Electrical Resistance Tomography" while Justin will give his presentation entitled "Experimental Determination and Computational Prediction of Blend Time in the USP Dissolution Testing Apparatus."  Congratulations to both of them for their selection for this prestigious competition!
---
Surface Wrinkling Patterns
Murat Guvendiren and colleagues' paper titled "4D Printing of Surface Morphing Hydrogels" is selected as front cover on Advanced Materials Technologies (IF:8.848). Dr. Guvendiren's team develops smart inks for direct ink writing (DIW) printing that display preprogrammed surface wrinkling patterns on 2D and 3D surfaces post-printing that appear only when exposed to a solvent. They demonstrate fabrication of optical devices, solvent sensors, anti-counterfeit devices and high throughput cell culture platforms. 
---
Cherry Blossom Walk​
NJIT CME students recently enjoyed a Cherry-Blossom walk at the nearby Branch Brook Park on April 4, 2022. This event was organized by NJIT CME Graduate Student Representatives Mehnaz Mursalat, Elif Irem Senyurt and NJIT Graduate Student Association (GSA) President Andrew House. The round trip transport was sponsored by NJIT GSA. Our department endorses such social activities to strengthen networking among graduate students. And in this regard, starting from spring 2022 our student leaders are hosting different social events to facilitate student interactions every other Monday after CME Graduate Seminar. 
---
PODCAST: Professor Armenante Talks About His Research Activities 
Piero Armenante, Distinguished Professor of Chemical Engineering, was recently interviewed by Dr. John Thomas of M-Star of M-Star CFD, about his current and past research activities focused on mixing in liquid and multiphase mixing systems and related phenomena.  In this podcast Prof. Armenante describes his recent and long-term activities aimed at fully characterizing the complex hydrodynamic behavior of different mechanically agitated systems, ranging from small testing equipment used in the pharmaceutical and consumer product industries, such as dissolution testing apparatuses and dispenser bottles, to larger systems such as industrial pharmaceutical reactors and stirred vessels.  To conduct this work, he and his students at NJIT used an array of experimental tools, such as Particle Image Velocimetry (PIV), as well as many techniques, as well as computational tools such as Computational Fluid Dynamics (CFD).  Through the combination of both approaches he and his team were not only able to precisely quantify the velocity profiles in the system under investigation, and therefore understand the details of its functioning, but also to study complex phenomena such as the suspension and dispersion of solid particles in liquids, the formation of vortices in mechanically stirred vessels, or the pumping of fluids with complex rheological properties.
---
2022 Kokes Award Recipient
Safa Alzaim, a PhD student in the Otto H. York Department of Chemical and Materials Engineering, received the 2022 Kokes Travel Award. This award will provide Safa the opportunity to give a poster presentation titled " A Practical Way to Enhance the Synthesis of N8- from an N3- Precursor" at the 27th North American Catalysis Society Meeting in New York, NY being held on May 22-27, 2022.
---
Chemical Engineering Solves Problems with Computer Simulation
A group photo of Gor's research group. Gor, center; Emelianova, third from right; Ivanova, fourth from left.
Gennady Gor, assistant professor, is becoming a go-to expert at combining the power of chemistry and computers to protect our bodies. Gor's specialty is molecular simulation of fluids and their interactions with porous materials. Read more
---
First Year NCE Design Showcase Award Recipients 
The First-Year Newark College of Engineering Design Showcase was held on February 04, 2022. The first-year chemical engineering students John Mullen, Justin Nguyen, Matthew Stickles & Melisa Bilgili (Team #14, bottom photo) won second place, while Madison Cosgrove, Antionio Antonucci, Colton Jones & John Szczepanski (Team #15, top photo) won the Audience Choice Award. These wonderful recognitions would not be possible without the dedication, mentoring and advisement from Professor Irina Molodetsky.
Below are a few words from Professor Molodetsky and team leaders.
Professor Molodetsky expressed "as a teacher, I am thankful for the opportunity to be a part of the First Year Engineering Showcase, and another opportunity for me to communicate with our curious and creative freshmen.  I enjoy seeing the process of preparation for the Showcase, where the team members have to go deeper in the subject of their presentation, appreciate lessons learned during the semester, and polish their presentation for a wide audience. It really takes time after the final presentation in class to continue learning and improving the skills needed for the NCE Showcase.  It requires dedication and commitment of all team members to extend FED experience beyond the semester but this is what helps our students win.  I specifically want to acknowledge the key role of our team leaders who schedule the discussion sessions, unite, energize team members and follow up with the suggested improvements."  
Madison said "the First Year Showcase was a great opportunity for us to expand our engineering knowledge. The in class assignment had to be one way and cover certain topics, but the showcase gave us more freedom in what we could talk about. In preparation for the showcase we focused more on the bigger picture of our design and were able to learn more about how it would be if we actually implemented our model. We were able to expand our knowledge of the problem we were tackling and how other engineers are approaching it. One of the best parts of this whole process was learning that your knowledge is always growing and every project can be improved over time. The best advice to a group preparing for the showcase is to be open to new ideas and change. The showcase is a great experience to get feedback from people with more experience, and to work as a team to learn and grow as people and engineers. This experience is also a chance to practice your presentation skills that will be used in the workforce. As scary as this all sounds, the showcase is a fun environment where everyone wants you to succeed so don't stress and learn along the way."
Matthew said "our experiences in working on this project helped to reinforce theory we learned in class with hands-on experience. During the course, we learned the purpose of the parts that we used in designing and constructing our CO2 scrubber, and it was extremely gratifying to see it all come together. Moreover, my group and I felt that, as our project progressed, we became increasingly efficient as a team, which will no doubt help us in our college years and beyond. It was very helpful to construct a model build of something that a chemical engineer may actually build, and gave us insight to roles that a chemical engineer may fulfill in an industrial setting. We would whole-heartedly recommend that anybody who wants to present at the showcase should present, as it gets your name out there within the department, and it's a great experience for the team."
---
New Member of NJIT's Chapter of the National Academy of Inventors  
Murat Guvendiren, assistant professor, was elected as a senior member in NJIT's Class of 2022 Chapter of the National Academy of Inventors (NAI).
Read more 
---
Recent Publications from Professor McEnnis's Research Group
López Ruiz, A.; Villaseco Arribas, E.; McEnnis., K. Poly(lactic-co-glycolic acid) encapsulated platinum nanoparticles for cancer treatment. Mater. Adv. 2022 https://doi.org/10.1039/D1MA01155C. 
​López Ruiz, A.; Ramirez, A.; McEnnis, K. Single and Multiple Stimuli-Responsive Polymer Particles for Controlled Drug Delivery. Pharmaceutics 2022, 14, 421. 
https://doi.org/10.3390/pharmaceutics14020421
Liu, G. McEnnis, K.; Glass transition temperature of PLGA particles and its effect on drug delivery applications. Polymers 2022 14(5), 993. 
https://doi.org/10.3390/polym14050993
Christau, S.; López Ruiz, A.; Habibi, N.; Witte, J.; Bannon, M. S.; McEnnis, K.*; Lahann, J*.; Macrophage-Targeting Poly(lactide-co-glycolic acid) Nanoparticles Decorated with Multifunctional Brush Polymers. Part. Part. Syst. Charact. 2022, 2100284. *denotes co-corresponding authors https://doi.org/10.1002/ppsc.202100284
---
AIChE 2021 'Futures' Issue Highlights Murat Guvendiren's Work
Dr. Guvendiren's research team developed a hybrid printing approach by combining airbrushing with 3D-printing to integrate nanofibrous membranes within 3D-printed scaffolds to control seeded stem cell infiltration. The fibrous membranes incorporated within 3D-printed layers enabled user-defined and spatially controlled cell compositions within hybrid scaffolds. This study is highlighted in the AIChE 2021 'Futures' Issue. 'Futures' issue highlights pioneering early career research in chemical engineering.
This study was led by Dr. Guvendiren and his postdoc Dr. Chya-Yan Liaw. The co-authors include former BS students Shawn Huynh (CHE 2020) and Caroline D'souza (BME 2021), former MS student Christina Gedeon (Pharma. Eng. 2019), former PhD student Shen Ji (CHE 2020), and current PhD candidate Alperen Abaci (CHE). The article can be accessed here: https://aiche.onlinelibrary.wiley.com/doi/abs/10.1002/aic.17475
---
Joshua Young, assistant professor, was invited to join the Early Career Research Board for Materials Today Energy (IF = 7.311), a part of the Materials Today family of journals focusing on work relating to the development of materials for energy harvesting, conversion, storage and distribution.
---
AIChE Award Winners
Congratulations to the NJIT AIChE for winning the AIChE - American Institute of Chemical Engineers 2020-2021 Outstanding Student Chapter and Outstanding Sister Chapter Awards! Also congratulations to the student award winners:

Ameera Seetahal - 2020-2021 Donald F. & Mildred Topp Othmer Scholarship Award (given out to just 15 students across the entire AICHE - $1,000 each)
Darshi Shah - 2020-2021 Donald F. Othmer Sophomore Academic Excellence Award
Nicole Szponar - 2020-2021 Freshman Recognition Award

We are all very proud of you!!
---
Major Research Award Granted to North Bergen STEM Academy Through Dr. Boris Khusid at NJIT
---
2021 WIC Travel Award Winner
Ms. Gulenay Guner, a PhD student of Professor Ecevit Bilgili, has received a 2021 Women in Chemical Engineering (WIC) Travel Award! The award will cover her registration for the 2021 AIChE Annual Meeting, along with an $800 stipend for her travel to the meeting. She will also be provided with complementary membership to AIChE for the 2021 and 2022 calendar years. Congratulations Gulenay!
---
2021 MSEE Undergraduate Research Award Recipients
Congratulations to our undergraduate researchers, Rostyslav Shkromiuk and Agata Skura who just received funding for Fall 2021 to continue their efforts for the University Research Alliance for Materials in Extreme Environments! Faculty Advisor: Professor Edward Dreizin
Read more: https://lnkd.in/e3_fmSHx 
---
Marino Xanthos Memorial Lecture 2021 (Virtual Event)
Interfacial Rheology: From Beer Foams to Materials Design
Jan Vermant
Department of Materials
ETH Zürich, Zürich Switzerland 

Monday, October 18, 2021
2:30 PM
RSVP to Carolina Yanez by Monday, October 11, 2021; carolina.p.yanez@njit.edu or 973-596-6451
Monday, Oct 18, 2021 2:30 pm | 2 hours | (UTC-04:00) Eastern Time (US & Canada)
Event number: 2624 783 8770
Event password: LECTURE (5328873 from phones)

Join by phone
1-650-479-3207 Call-in toll number (US/Canada)
Access code: 262 478 38770
---
Ecevit Bilgili, professor and associate chair, will serve as a member of the International Scientific Committee of the European Symposium on Comminution and Classification ESCC 2022. The symposium will take place in Toulouse, France from 27 to 29 June 2022. Congratulations Ecevit!
---
---
Check out the Journal Cover "Review of Low-Cost 3D Bioprinters: State of the Market and Observed Future Trends " https://lnkd.in/dVm_6fyZ with an accompanying Podcast https://lnkd.in/dQv28248 Congrats to the Authors: Anh Tong, Quang Long Pham, Paul Abatemarco, Austin Mathew, Dhruv Gupta, Siddharth Iyer and Roman Voronov!
---
Society of Tribologist and Lubrication Engineers Scholarship Winner
Congratulations to Mehnaz Mursalat, PhD student, advised by Professors Edward Dreizin and Mirko Schoenitz on the 2021 scholarship from Society of Tribologists and Lubrication Engineers (STLE), Philadelphia. 

---
NJIT's Xu is Developing a Timed-Release mRNA Vaccine with an Extended Shelf Life
Xiaoyang Xu, a chemical and materials engineer at NJIT who specializes in nanomedicines, has secured a $1 million award from the Gustavus and Louise Pfeiffer Research Foundation to develop the next generation of messenger RNA (mRNA) vaccines. 
Xu's immediate goal is to improve protections against COVID-19. He is designing a nano-sized delivery vehicle for gene-based medications that can be stored much longer and at higher temperatures than the current mRNA shots deployed against the virus, including by freeze-drying. Read more
---
CME Undergrads Awarded MSEE Summer Research Funding
Congrats to CME undergrads receiving external funding for summer research! The Materials Science in Extreme Environments University Research Alliance (MSEE URA https://lnkd.in/e28Marp) awarded Agata Skura to work this summer on "Gas-generating metal-based reactive materials" and Rostyslav Shkromiuk to work this summer on "Reactive materials with chemical combustion products."

Agata has been an active researcher in the group of Prof. Edward Dreizin starting from Fall 2020. She is currently developing new materials prepared mechanochemically. She is mentored by PhD students Mehnaz Mursalat and Purvam Mehulkumar Gandhi.

Rostyslav Shkromiuk joined Prof. Edward Dreizin's research group in Spring 2021 and is mentored by PhD student Shomik Mukhopadhyay. They are presently focused on collecting cool high-speed videos and processing them to recover combustion characteristics of new materials.
---
CME Mentoring Program
In collaboration with the CME department's industrial advisory board (IAB) and with Dr. Kathleen McEnnis as the faculty liaison, we have created a mentoring program between CME students and members of the IAB. The program has now completed successful pilot runs and will be implemented for the next academic year. The IAB mentoring program matches CME undergraduate students with members of our IAB to offer mentorship and guidance to the students about a range of subjects including course selection, career pathing, interview preparation, and how to position themselves for success. In the pilot runs, students have found the mentoring program to be very informative and students have developed relationships with their mentor that will last long beyond the program. Many students who participated in the pilot program were able to secure jobs and internships in large part to the advice they received from their mentors. We are excited to begin rolling this program out for the next academic year.

Applications for applying to next year's mentoring program will be out soon!
---
2021 Salute to Engineering Excellence Award Recipients
Congratulations to the following CME 2021 Salute to Engineering Excellence Award Recipients! 
NCE Outstanding Senior (Overall)
Sydney Sweet, Otto H. York Department of Chemical and Materials Engineering
NCE Departmental Outstanding Seniors
Sydney Sweet, Otto H. York Department of Chemical and Materials Engineering
Saul K. Fenster Innovation in Design
Diego Franco, Otto H. York Department of Chemical and Materials Engineering
Christian Kielbowicz, Otto H. York Department of Chemical and Materials Engineering
Madame Mau Outstanding Female Engineering Student
Daniela Bushiri, Otto H. York Department of Chemical and Materials Engineering 
NCE Excellence in Advising
Gordana Obuskovic, Otto H. York Department of Chemical and Environmental Engineering 
NCE Outstanding Administrative Staff
Shawn Yetman, Otto H. York Department of Chemical and Environmental Engineering 
NCE Outstanding Support Staff
Kathy Tomlinson, Otto H. York Department of Chemical and Environmental Engineering
---
2021 Fellow of the Society of Rheology
David Venerus, professor of chemical and materials engineering, was elected the 2021 Fellow of the Society of Rheology for his work in thermal transport and elongational flows, using methods such as rheo-optics and continuous lubricated squeezing flow (CLSF). The SOR Fellowships will be presented at the 92nd Society of Rheology Annual Meeting, to be held October 10-14, 2021 in Bangor, Maine. 

More information on the recent awardees can be seen here:
SOR Fellows - The Society of Rheology
---
 Highlander Award Winners
Congratulations to Prof. Roman Voronov for winning the New Jersey Institute of Technology's Student Organization Advisor of the Year; and to NJIT AIChE for winning the Professional Development Program of the Year 2021 Highlander Awards! 
---
May 2021 Commencement Ceremony Guest Speaker 
Ogochukwu Enekwizu, graduated with a PhD in Chemical Engineering under the advisement of Alexei Khalizov will speak at the NJIT's commencement event on May 12 of 2021. Ogo was nominated to be the graduate student speaker because of her significant accomplishments, including an outstanding academic performance, innovation in research, and excellent service to the university and broader community. Her research achievements, presentations, and service have been marked by multiple awards, including the 2020 APERG award, which provided her with a $25k scholarship towards her PhD research. Currently, Ogo is a Postdoctoral Fellow in the Environmental and Climate Sciences Department at Brookhaven National Laboratory (https://www.bnl.gov/staff/oenekwizu).
---
2021 GSA Annual Research Presentation Competition Award Winners
Congratulations to the 2021 Winners of the GSA's Annual Research Presentation Competition! Mehnaz Mursalat, 4th year PhD student, was the 3rd place winner for her presentation titled " Narrowly Sized, Spherical Powders with Custom Properties by High Energy Milling. Elif İrem Senyurt, 2nd year PhD student, received honorable mention for most effective oral presentation titled "How Hot Are the Burning Metal Particles?" Advisor: Edward Dreizin
---
AIChE Student Chapter Placed 1st and 2nd at the 2021 Mid-Atlantic ChemE Car Regionals 
Congratulations to our AIChE Student Chapter! They placed 1st in the ChemE Car Poster competition and 2nd in the 2021 Mid-Atlantic ChemE Car Regionals that took place on April 9-11, 2021. This qualifies NJIT for the Nationals that will take place in the Fall of 2021. Thank everyone involved for making this happen, especially Roman Voronov, AIChE Student Chapter Adviser, the team and its mentor:

Captain: Christian Kielbowicz
Co-Captain: Sabrina Vasquez
Team: Natalie Wilson, Stephany Cabrejos, Monica McEvoy

Mentor: Anh Tong
Safety Judge: Irina Molodetsky
TA: Nikky Rodriguez
Lab Coordinator: Shawn Yetman
---
Congratulations on the continuation of the DOTC OTIA Funding/Project! This effort led jointly by Profs. Dreizin and Guvendiren and supported by the US Army develops additive manufacturing methods for reactive materials. The focus is to achieve high solid load density, maximizing the energy content of the printed parts. Graduate students from Prof. Dreizin's group, Dan Hastings and Nikki Rodriguesz, develop and characterize feedstock powders. Graduate students from Prof. Guvendiren's group, Andrew House and Anna Kuna, develop reactive inks to prepare and characterize the printed items. 
---
Congratulations to Professor Edward Dreizin and Mirko Schoenitz on the continuation on ONR/Project Funding! The ONR-funded project develops new reactive materials for propellants and explosives. These materials combine metal (like aluminum) or metalloid (like boron) fuels with inorganic fluorides as oxidizers and burn rate modifiers. New materials burn faster than similar thermites and produce gas-phase products, increasing pressure generation. Siva Kumar Valluri is the PhD student lead who works on both synthesis and characterization of these new materials.
---
Bringing Lab Courses to Remote Learning Students with Simulation Applications
Professor Roman Voronov, associate professor of chemical and materials engineering, and his students designed 15 easy-to-use simulation applications to help professors at NJIT virtually teach fundamental engineering concepts and lab courses in an engaging way — no matter where the students are based.
---
IEEE Senior Member
Sagnik Basuray, associate professor of chemical and materials engineering, is the newly elevated IEEE Senior Member. Congratulations Prof. Basuray and thank you for your contributions!   
---
Recent Publication
---
Physics of Fluids Featured Paper
---
2021 NSF CAREER Award Recipient  
Murat Guvendiren, assistant professor, received the 2021 NSF CAREER Award Recipient from the NSF Division of Materials Research " CAREER: Cell-Instructive Smart Bioinks for Tissue and Organ Printing"
---
 NJIT Engineer Elected 2020 Fellow of the National Academy of Inventors
Rajesh Davé, a distinguished professor of chemical and materials engineering, was recently elected fellows of National Academy of Inventors (NAI). Davé join 173 other academic innovators, representing 115 research universities and governmental and non-profit research institutes, in this year's class of fellows. Collectively, the group holds more than 4,700 issued U.S. patents. Davé has 15 U.S. patents.
Davé is a problem-driven inventor whose groundbreaking methods for re-engineering tiny particles have fueled advances in such diverse areas as weapons safety and drug delivery systems. Drawing on physics, chemistry and engineering, his research into the behavior of particles is fundamental and his methods for adapting them, widely applicable. For example, by shaking granular or particulate materials along with nanomaterials, which form a thin coating around them, he is able to optimize their flow, among other processing improvements.
Most recently, Davé has been re-engineering drug particles to enhance the effectiveness of medications in a variety of ways: by increasing the absorption rates of drugs with poor water solubility, delaying the release of medications that degrade in the acidic environment of the stomach and masking the bitter tastes of drugs to make them more palatable for children as well as for adult patients who have difficulty swallowing.
---
New Publication: International Journal of Chemical Reactor Engineering
A new technical paper by Professor Robert Barat, with co-authors Sonya Rivera, Andrin Molla, Phillip Pera, and Michael Landaverde, has been accepted for publication in the International Journal of Chemical Reactor Engineering. Entitled "Reactor Engineering Calculations with a Detailed Reaction Mechanism for the Oxidative Coupling of Methane," this computational paper considers the catalytic conversion of excess natural gas into useful chemical feedstocks. All four co-authors performed the work under Professor Barat's supervision while CME undergraduates.
---
Advanced Powder Technology
 Journal, which is published by Elsevier (
https://www.journals.elsevier.com/advanced-powder-technology/editorial-board
).  He will also continue to serve as the Editorial Advisory Board member of 
Pharmaceutical Research
, which is an Official Journal of the American Association of Pharmaceutical Scientists published by Springer (
https://www.springer.com/journal/11095/editors
) and the Editorial Board Member  of
 Pharmaceutics
 Journal published by MDPI (
https://www.mdpi.com/journal/pharmaceutics/editors
).
---
ISPE Foundation Diversity Internship Program
The International Society for Pharmaceutical Engineers (ISPE) Foundation is pleased to announce that we have partnered with Gilead Sciences, Inc., to establish the ISPE Foundation Diversity Internship Program, providing world-class opportunities to groups that are typically underrepresented in the pharmaceutical industry.The ISPE Foundation Diversity Internship Program is a 12-week summer program that offers graduate students and undergraduate students in their junior or senior year the opportunity to spend their summer working on high-priority, impactful engineering and facilities projects and workstreams in Gilead's Corporate Operations organization.
Congratulations to our CME Industrial Advisory Board member Ms. Monique Sprueill on joining the ISPE Foundation Board! 
---
New Published Paper
NJIT Chemical and Biomedical Engineers have developed a short peptide that can work to lower cholesterol potentially better than statins. Their PCSK9 inhibitors have shown great in vitro efficacy and are currently being evaluated for commercialization https://pubs.acs.org/doi/10.1021/acsabm.0c01229. 
---
1st Place National AIChE Chem-E Car Poster Competition Winner
Congratulations to the Chem-E Car Team for their 1st win at the National AIChE Chem-E Car Poster Competition! Read article
View poster NJIT Hy-lander: A Fuel Cell-Powered Rover 
---
New publication from the KumarLab @ NJIT
At the intersection of chemical and biomedical engineering, the KumarLab has developed a self assembling peptide hydrogel for the controlled release of naloxone to help with the opioid epidemic.
Their work has a variety of co-authors including BME MS student co-first Kaytlyn Crowe along with BME PhD student Zain Siddiqui. Additional co-authors include CME MS NSF GRFP recipient Victoria Harbour and a number of graduate and undergraduate students from Albert Dorman Honors College, CME, BME and Biology departments. The article published in ACS Applied Bio Materials can be found here: https://dx.doi.org/10.1021/acsabm.0c01016
Find out more about their work at KumarLab.NJIT.edu
---
CHEM-E CAR TEAM ADVANCE TO NATIONALS
Congratulations to the NJIT ChemE Car team, the team captain Diego Franco and student supervisor Anh Tong on advancing to the nationals! 
---
AIChE Elected Fellow
Robert A. Rossi, BSChE '67, has been elected a Fellow of the American Institute of Chemical Engineers by the Institute's Board of Directors in October 2020.  Bob is a member of the Department's Industrial Advisory Board, the Board of the Alumni Association of NJIT, and is a recipient of the 2016 Distinguished Alumni Achievement Award as well as being Past Chair of the North Jersey AIChE.  His 53 year career experience includes organic chemicals manufacturing, paper manufacturing, international marketing and sales of gas-solids processing technologies, process technology development and commercialization, and domestic and international electric utility project development. He has been a consultant to Carbon Engineering Ltd, Squamish, BC, Canada, for the past 12 years developing Direct Air Capture technology to remove carbon dioxide from the atmosphere and convert it into useful products. He has five related patents in this area.
---
New PhD Position Available Spring 2021
---
Professor Ecevit Bilgili of CME department has been invited as an Editorial Advisory Board member of Pharmaceutical Research, which is an Official Journal of the American Association of Pharmaceutical Scientists published by Springer (https://www.springer.com/journal/11095). Prof. Bilgili accepted to join the EAB of Pharmaceutical Research on September 29, 2020. Besides this role, Professor Bilgili will continue to serve as the Editorial Board Member of Pharmaceutics Journal published by MDPI (https://www.mdpi.com/journal/pharmaceutics) and an  Editor of Advanced Powder Technology Journal published by Elsevier (https://www.journals.elsevier.com/advanced-powder-technology).
---
---
2020 NAMF Finalists
Chadakarn Sirasitthichoke, PhD candidate, was selected as one of the three finalists of the 2020 NAMF Student Award Competition organized by the North American Mixing Forum (NAMF) for her paper titled "Hydrodynamic Characterization of USP Dissolution Apparatus 1 Under Different Basket Mesh Sizes." Unfortunately, due the pandemic the conference was postponed until 2022 and Chadakarn was invited to attend and give her presentation remotely at the AIChE Meeting being held virtually in November 2020. Congratulations Chadakarn! Advisor: Dr. Piero Armenante 
---
2020 Chemical and Materials Engineering Faculty Awards and Promotions
Excellence in Research
Dr. Xiaoyang Xu: Master Teacher
Master Teacher
Dr. Ecevit Bilgili 
Promotion to Professor
Dr. Xianqin Wang
Promotion to Associate Professor with Tenure
Dr. Sagnik Basuray
Dr. Roman Voronov
Dr. Xiaoyang Xu 
---
2020 Presidential Leadership Award Recipient
William Ho, PhD student, chemical engineering, recipient of the 2020 Presidential Leadership Award. William serves as a mentor for undergraduate and high school students working in the research lab under the direction of Dr. Xu. Will is the founder and president of the Science and Politics Society dedicated to involving stem students in politics. Congratulations Will on your well deserved recognition!    
---
It's time to RSVP! If you are a current NJIT student you can RSVP through our highlander hub page!
---
Professor Voronov Renovates Traditional Chemical Engineering Courses
Voronov
's work in applying computational tools to renovate traditional Chemical Engineering courses has been recognized in a recent Special Issue of the Chemical Engineering Education journal (the leading publication for Chemical Engineering Education in the US): 
https://lnkd.in/eFgC_St
 Specifically, he is working on creating stand-alone executable COMSOL (a multiphysics simulation suite) apps, that students and teachers across the world could use "out of the box" in order to demonstrate and learn the science behind fundamental engineering processes. The creation of such virtual teaching aids is especially relevant in today's uncertain world of the COVID-19 pandemic, given that most of the academic laboratory courses have been rendered impossible to teach by the shutdown. Prof. Voronov was one out of just 20 young faculty from across the nation to be invited to present their work there. Also, his student Vasilios C. Halkias has won an award for helping him create these apps: 
https://lnkd.in/eHW8aUZ
---
2020 NAFEMS Award Recipient
Chemical Engineering Senior Vasilios C. Halkias has won the 2020 International Association for the Engineering Modelling, Analysis and Simulation Community (NAFEMS) Americas & engineering.com Student Award!  He received the award for his work on creating the "Tubular Flow Reactor App", on which he worked under the supervision of Profs. Voronov, Barat and Molodetsky.
Successful teaching of the fundamental engineering principles is critical to preparing the next generation's workforce.  However, in today's uncertain world of the COVID-19 pandemic most experimental laboratories (including those used for academic courses) have been shut down.   The application that Vasilios has created is based on a tubular flow reactor (TFR) in the New Jersey Institute of Technology (NJIT) chemical engineering laboratory. TFRs are fundamental to chemical engineering and are used in countless applications in production of chemical products in industry.  It is a part of a larger project the goal of which is to create self-standing executable COMSOL apps, that students / teachers across the world could use "out of the box" in order to learn the science behind basic engineering processes (such as the TFR).  It is lead by Prof. Voronov and funded by the Computer Aids for Chemical Engineering (CACHE) organization. Additionally, Vasilios has mentored a team of his classmates who worked on similar COMSOL apps, as a part of the above-mentioned project.
This student award includes a $1,000 first prize and entry into the NAFEMS global student competition for a chance to attend the 2021 NAFEMS World Congress free of charge to present his work to an international audience.
---
Designated NJIT Master Teacher
Ecevit Bilgili, associate professor, in the Otto H. York Department of Chemical and Materials Engineering was designated as a NJIT Master Teacher. Congratulations on this well deserved designation! 
---
Instructor of the Year Recipient
The senior scholars of the Albert Dorman Honors College initiated and led the selection process for recognition of their instructors and advisors. Irina Molodetsky, senior university lecturer, in the Otto H. York Department of Chemical and Materials Engineering received the Instructor of the Year award.
Congratulations Irina on this well deserved recognition!
---
NSF CAREER Award Recipient
Gennady Gor, assisted professor, received NSF CAREER award "Coupling Adsorption and Mechanics: Towards the Development of Smart Porous Materials" from the Interfacial Engineering Program. Novel theoretical approaches will be developed to predict how adsorbent materials deform during fluid adsorption and how this mechanical response affects the adsorption behavior of porous materials. Addressing these open questions will guide the development of smart porous materials, advance membrane separations processes and the design of soft robotics, and aid in engineering the next-generation of sensing devices. The educational component of the project includes the development of an online course "Python for Chemical Engineering Calculations", which will be offered as an elective in Spring 2021. "
---
Front Page Feature on Pacific Northwest National Laboratory
Sagnik Basuray, chemical engineering professor, along with his PhD student Yu Husan Cheng are featured on the front page of Pacific Northwest National Laboratory (PNNL). PNNL researchers developed a small device to quickly and accurately measure perfluorooctanesulfonic acid (PFOS), which is a type of PFAS, with the New Jersey Institute of Technology (NJIT). Read more
---
NJIT 2020 Goldwater Scholar Class Among Largest In US
NJIT undergrads continue to earn the nation's top academic honors, the latest being a new university record of four students named Goldwater Scholars this year by the Barry Goldwater Scholarship and Excellence in Education Foundation. The scholarship is recognized among the country's most prestigious for STEM undergraduates pursuing research careers. Read more..
---
Roman Voronov, chemical engineering professor, is highlighted in the article titled "Guiding the Journey From Single Cell to Robust Tissue."
---
---
NJIT's ChemE Students Aim for Diversity and Success, Dazzle on Both Scores
Pictured L to R:
Emma Hamza, Natalie Wilson, Professor Roman Voronov, Pham Thuy Vu (Emilia) Ton, Olamide Omisakin and Diego Franco.  
At the American Institute of Chemical Engineering's (AIChE) inaugural ChemEsports Competition in Orlando last November, the NJIT AIChE Student chapter secured second place in the contest, in which college teams troubleshoot a series of problems in simulated chemical plant hardware, aiming to maximize profits. More info 
---
NJIT Researchers Conduct ACE-T-Ellipoids Experiments
Boris Khusid, professor of chemical and materials engineering, will join researchers from NASA, New York University and Streamline Automation in conducting a set of experiments, titled "ACE-T-Ellipsoids", at the ISS to explore the fundamental science of colloidal particles — microscopic "building block" particles for materials on Earth that are key to the composition of everything from milk and tea to household electronics and 3D printing technology.
More info
---
Recipient of the 2019-2020 MAC Scholarship Award  ​
Daniela Bushiri, chemical engineering senior and vice president of the NJIT AIChE Student Chapter, is the recipient of the 2019-2020 Minority Affairs Committee College Scholarship Award.   
---
2020 Governor's STEM Scholarship Award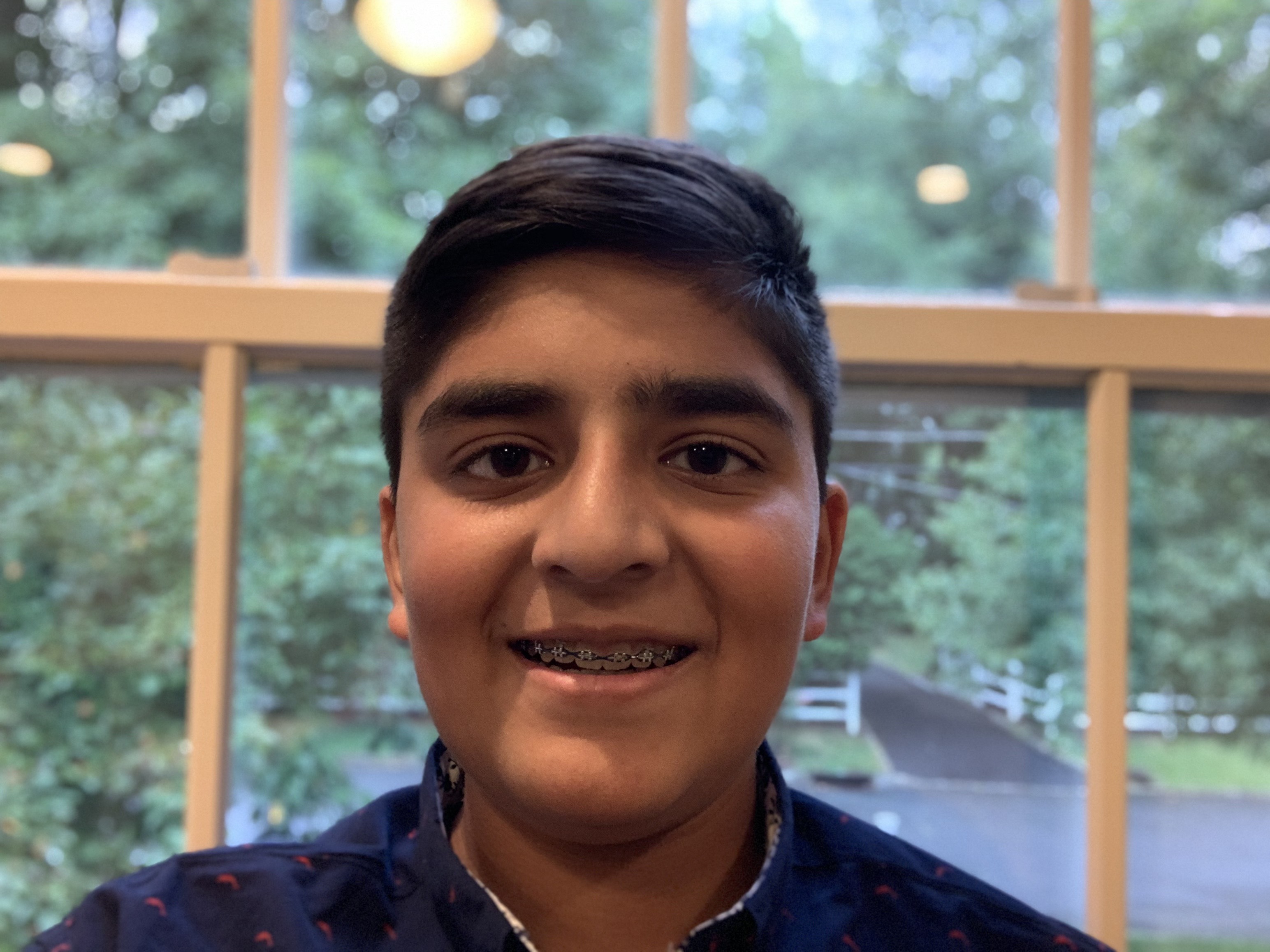 Prof. Voronov's high school research volunteer Adwik Rahematpura has been accepted to the 2020 Class of Governor's STEM Scholars! Adwik is a junior at Morris Knolls High School. His particular interest lies in Biomedical Engineering. He volunteered in Prof. Voronov's lab during Spring'19 as statistical analyst in relation to cellular biology, and was published in a paper at NJIT:
Quang Long Pham, Nhat Anh Nguyen Tong, Lydia N. Rodrigues, Yang Zhao, Migle Surblyte, Diomar Ramos, John Brito, Adwik Rahematpura and Voronov, R. S.  "Ranking Migration Cue Contributions to Guiding Individual Fibroblasts Faced with a Directional Decision in Simple Microfluidic Bifurcations". Integrative Biology, Volume 11, Issue 5, May 2019, Pages 208–220.  http://dx.doi.org/10.1093/intbio/zyz018
He is also a research intern at Drew University assisting in computational neuroscience research. Adwik enjoys learning about the medical field and is also avidly interested in foreign languages, of which he speaks five fluently.
---
Professor Ecevit Bilgili has been appointed an Editorial Board Member of the journal "Pharmaceutics" (https://www.mdpi.com/journal/pharmaceutics/editors) which is an MDPI Open-Access Journal with 4.773 impact factor and JCR category rank: 26/267 (Q1) in 'Pharmacology & Pharmacy' category (top 10%).
---
Professor Ecevit Bilgili served as an International Technical Committee Member at the 16th European Symposium on Comminution & Classification (https://escc2019.com/), Leeds, UK, Sept. 02-04, 2019.
---
Young Faculty Invited To CACHE 50th Anniversary Conference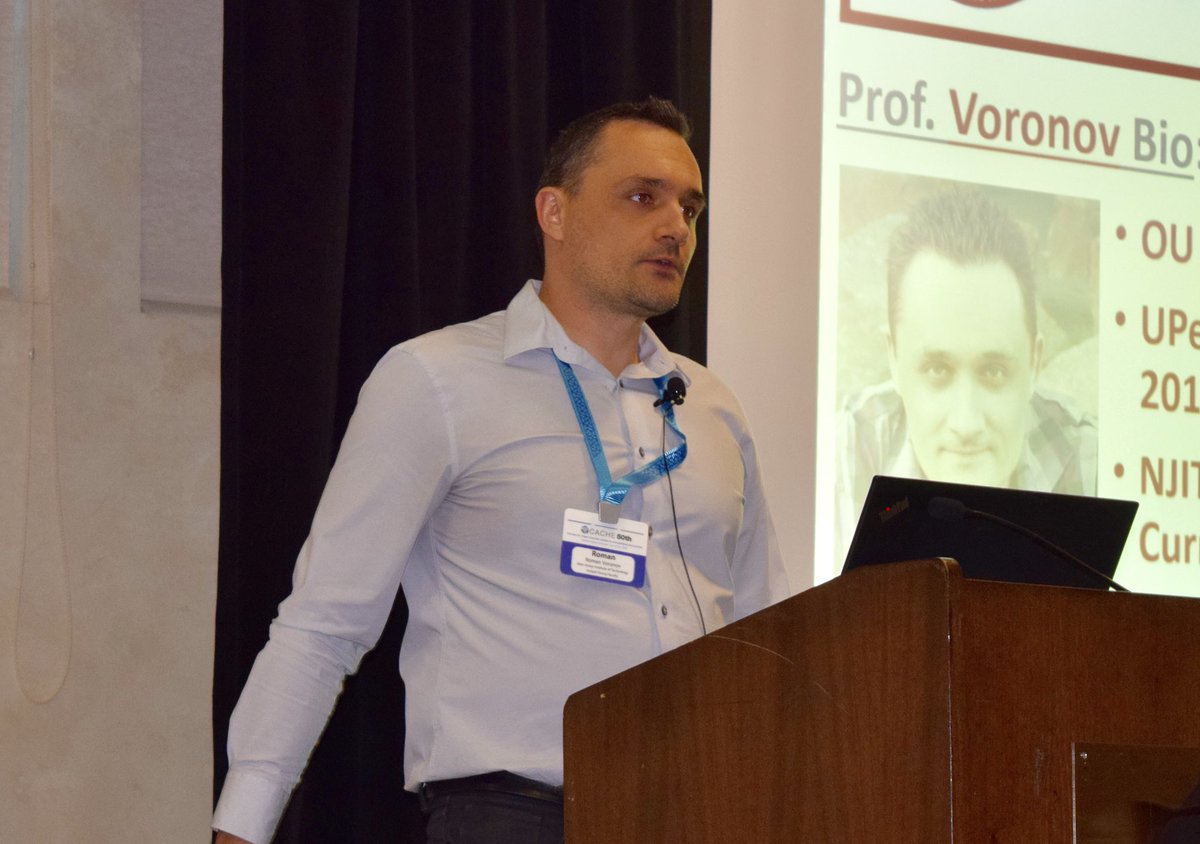 Prof. Roman Voronov was one of just 20 young faculty across the nation to have been invited to present at the Computer Aids for Chemical Engineering (CACHE) 50th Anniversary conference, which recently took place in Breckenridge, CO. CACHE is a not-for-profit organization whose purpose is to promote the development and distribution of technology based materials and software in Chemical Engineering education through projects applying computational Chemical Engineering, sponsoring conferences, recognizing outstanding contributions, and providing leadership in chemical engineering education.  The invited young faculty reported on innovations in the development of educational media, exploring novel ways of organizing student-instructor interactions to enhance learning, and experimenting with alternative knowledge delivery modes.  Specifically, Prof. Voronov's presentation was about lessons learned from renovating NJIT's curriculum.   The conference was attended by many reputable Chemical Engineering educators, and was closed with a banquette speech by the new President of the National Academy of Engineering Elects President, Dr. John L. Anderson (who also happens to be a Chemical Engineer).
Learn more about the conference by following this link: http://cache50th.org/?page=youngfaculty
---
Voice of America Highlights Murat Guvendiren
Bioprinting tumors for drug screening - a recent study led by Murat Guvendiren, assistant processor of chemical and materials engineering, and Shen Ji, a graduate student in his lab, is highlighted by Voice of America (VOA) news agency. VOA is a federally funded international multimedia agency with content in more than 40 languages. Dr. Guvendiren's interview was in Turkish. This study is currently funded by the New Jersey Health Foundation.  
The interview can be found in the linked below. 
---
Faculty Members Join Bioactive Materials Editorial Board  
Bioactive Materials, a leading journal in the fields of biomaterials science and drug delivery, has recently selected 2 NJIT faculty to serve on their editorial board. Co-editor in chief and renowned Penn State Biomaterials Scientist Jian Yang, PhD, personally selected and nominated Xiaoyang Xu (CME) and Vivek Kumar (BME/CME) based on their research and academic efforts. 
---
Organizer of the American Electrophoresis Society (AES) Annual Meeting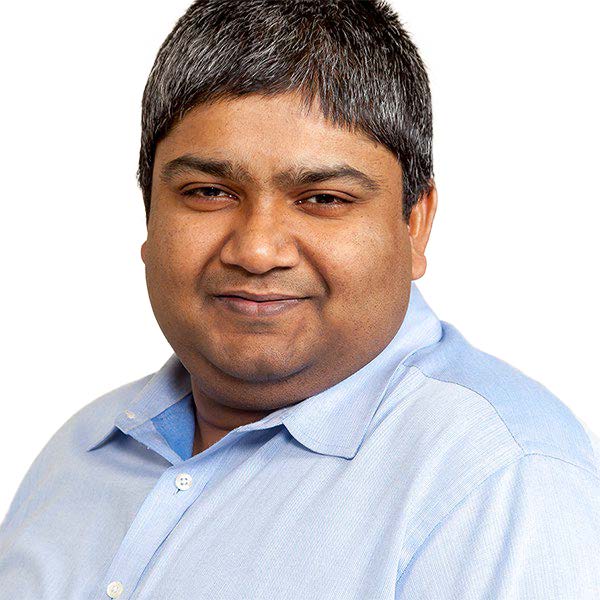 Sagnik Basuray, assistant professor will be one of the organizers at the American Electrophoresis Society (AES) Annual Meeting on October 13-18, 2019 Palm Springs, CA.
---
Sagnik Basuray Named Senior Member of the National Academy of Inventors  
Sagnik Basuray, an assistant professor of chemical and materials engineering has been named a Senior Member of the National Academy of Inventors (NAI). Basuray was elected for his development of novel sensors, diagnostic devices and drug delivery systems. The National Academy of Inventors will commemorate his election during the Eighth NAI Annual Meeting on April 10-11, 2019 in Houston, Texas.
---
Invited Keynote Lecturer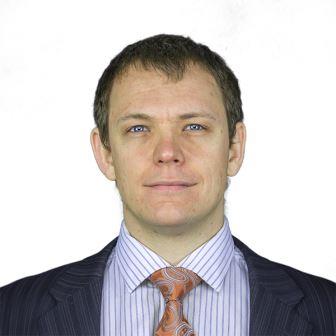 Prof. Gennady Gor was invited to give a Keynote Lecture "Adsorption-induced deformation: solvation pressure and surface stress approaches" at the Workshop "Sorption Induced Deformation of Solids: Swelling and Shrinkage" in Frankfurt, Germany. His lecture opened the workshop November 25, 2018.
---
Published Paper Highlighted on the Cover of the Cellular and Molecular Bioengineering Journal 
Roman Voronov, assistant professor, along with his co-authors Long Pham, Lydia Rodrigues, Max Maximov, Vishnu Deep Chandran, Cheng Bi, David Chege, Tomothy Dijamco, Elisabeth Stein, Anh Tong, and Sagnik Basuray published their paper titled "Cell Sequence and Mitosis Affect Fibroblast Directional Decision-Making During Chemotaxis in Microfluidic Mazes" which is also being highlighted on the cover of the Cellular and Molecular Bioengineering journal.
https://link.springer.com/article/10.1007%2Fs12195-018-0551-x
---
Invited Plenary Talk at the Annual AIChE Conference 
Prof. Voronov and his PhD student Long Pham will be presenting an Invited Plenary Talk at the annual American Institute of Chemical Engineers (AIChE) Conference in Pittsburgh, PA on Monday, October 29, 2018.
https://aiche.confex.com/aiche/2018/meetingapp.cgi/Paper/524689
---
Highlight in AIChE's Meet the Process Engineers Series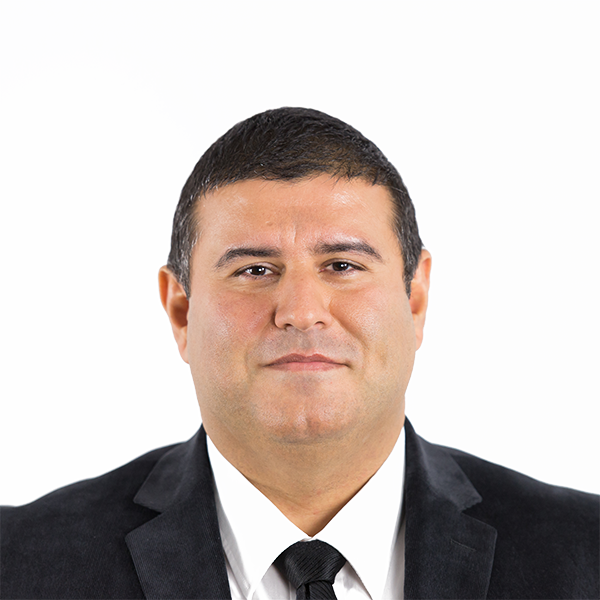 Professor Ecevit Bilgili's professional contribution to the field of Process Engineering is highlighted on the AIChE website as part of AIChE's Meet the Process Engineers Series.
https://www.aiche.org/chenected/2018/07/meet-process-engineer-ecevit-bilgili
 
---
Recipient of the 2018 AAPS Fellows Award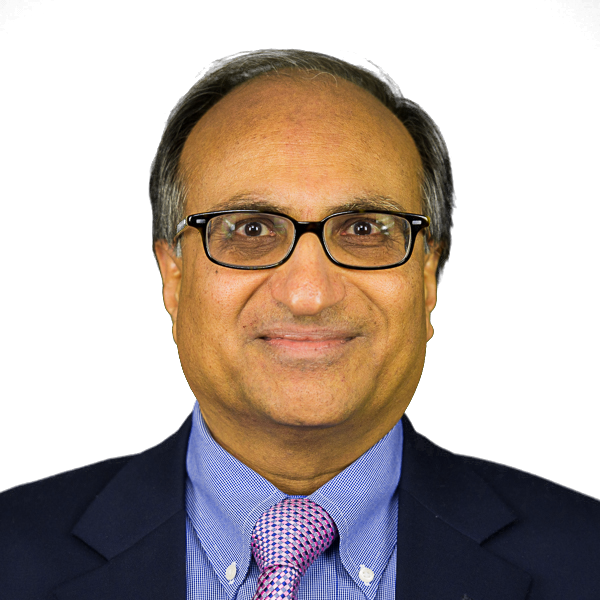 Rajesh Dave, distinguished professor of chemical engineering, was recognized with the honor of Fellow in the American Association of Pharmaceutical Scientists. This is recognition of professional excellence and sustained superior impact to global health and to the AAPS community. AAPS will formally recognize Dr. Dave at the AAPS PharmSci 360, held November 4-7 at the Walter E. Washington Convention Center in Washington, DC.

   
---
2018-2019 Blue Waters Intern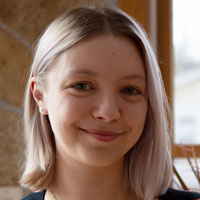 Migle Surblyte, is developing code to investigate novel mechanisms of blood clot formation using Lattice Light Sheet Microscopy and Lattice Boltzmann Method computational fluid dynamics. Under the guidance of Dr. Roman Voronov, assistant professor of chemical engineeirng, this research seeks to aid the development of anti-thrombotic drugs by furthering the understanding of how blood clots form and what factors lead to their break up. Two leading causes of death in the United States are brain strokes and heart attacks, both of which are caused by bursting blood clots. This research could lead to improved outcomes for the 750,000 Americans affected by these two conditions each year.
---
Molecular Simulations Mini-Workshop
On May 18, 2018 Otto H. York Department of Chemical and Materials
Engineering held a mini-workshop on molecular simulations organized by
Professor Gennady Gor.
This workshop brought together different research groups at NJIT
working on molecular and atomistic modeling. The workshop provided a
forum for discussion of applications of this type of models to
problems across various disciplines: chemistry, physics, mechanics,
materials science and chemical engineering. The keynote presentation
was given by the invited speaker, Prof. Vasily Pisarev, Leading
Research Fellow at the International Laboratory for Supercomputer
Atomistic Modelling in Moscow. The workshop included more than ten
talks given by NJIT faculty members, postdoctoral researchers and
students.

More information is available at: http://porousmaterials.net/workshop.html

---
1st Place Winner at the 2018 Dana Knox Student Research Showcase
Faustin Arevalo, a junior in chemical engineeirng, was the first-place winner among undergraduate students at the 2018 Dana Knox Student Showcase Poster Session held on April 18, 2018. He presented a poster titled "Comparative Assessment of Drug Release: Griseofulvin Nanocomposites and Amorphous Solid Dispersions". Mr. Arevalo worked along side his advisor Dr. Ecevit Bilgili in preparation for this poster competition.    
---
Fulbright Scholarship Winner Brendan Dente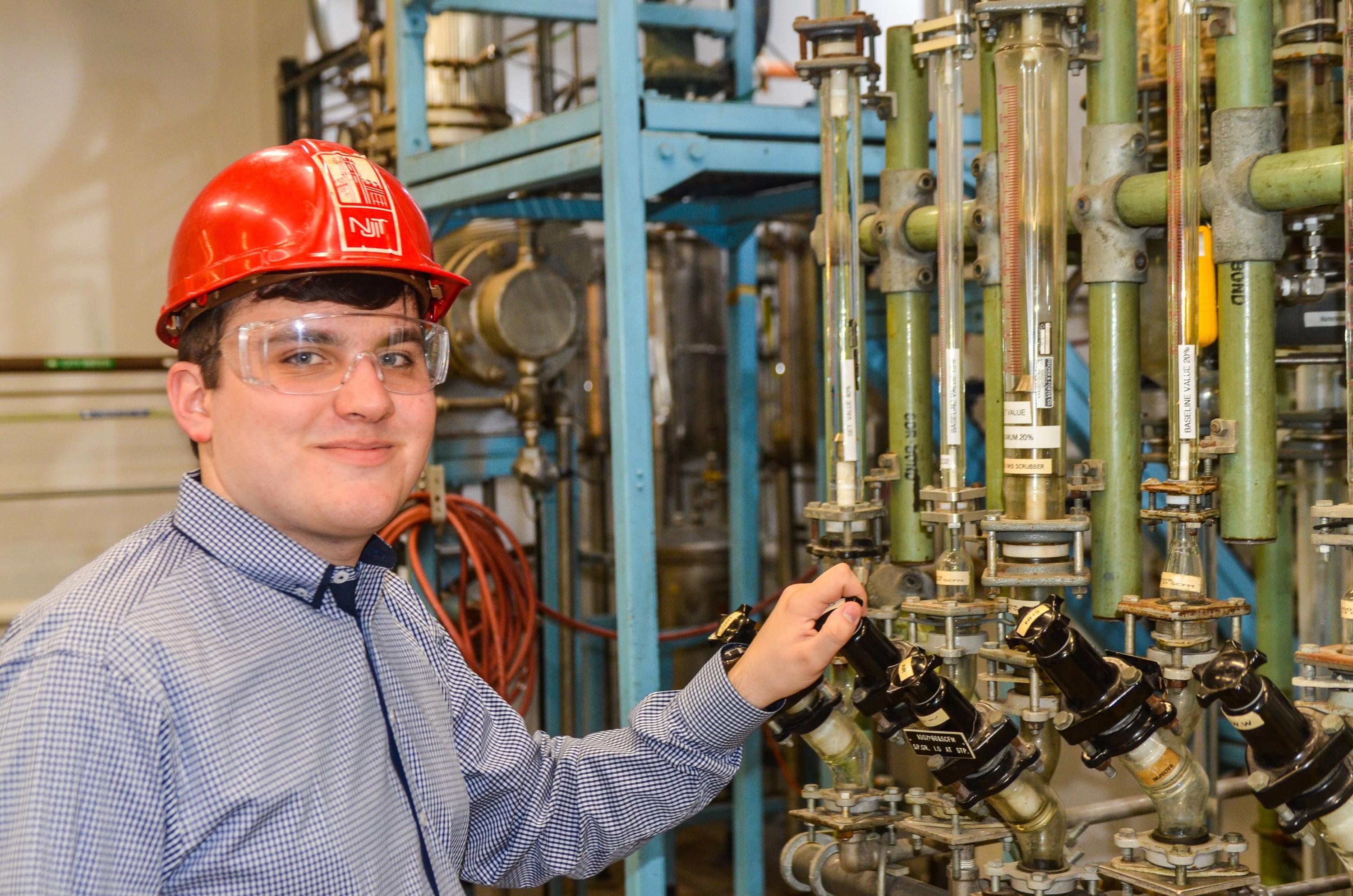 Brendan Dente, a senior chemical engineering student and President of Omega Chi Epsilon, has won a Fulbright scholarship to spend the next two years earning a master's degree at one of Europe's major STEM hubs, the Technological University of Delft (TU Delft) in the Netherlands.

 
---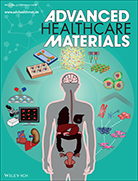 Dr. Guvendiren's team has published a comprehensive review article on Human Tissue Models, titled "Engineering 3D Hydrogels for Personalized In Vitro Human Tissue Models", in Advanced Healthcare Materials (Wiley). The use of hydrogel scaffolds for developing in vitro patient-specific tissue and organ models using human-derived cells is a powerful platform for studying the mechanism of disease initiation and progression, screening of potential drug candidates, and ultimately, the regeneration of fully functional tissues and organs. In this article, Dr. Guvendiren's team review the current developments in hydrogel-based in vitro tissue models and fabrication technique, with particular focus on liver and cancer tissues (current research interest of the Guvendiren lab). The image designed by Dr. Chya-Yan is selected for back cover of the journal for the corresponding issue. The authors, Dr. Chya-Yan Liaw is a postdoc and Shen Ji is a PhD candidate (majoring CHE) working in Guvendiren Lab.
  
---
3D Printing in the Makerspace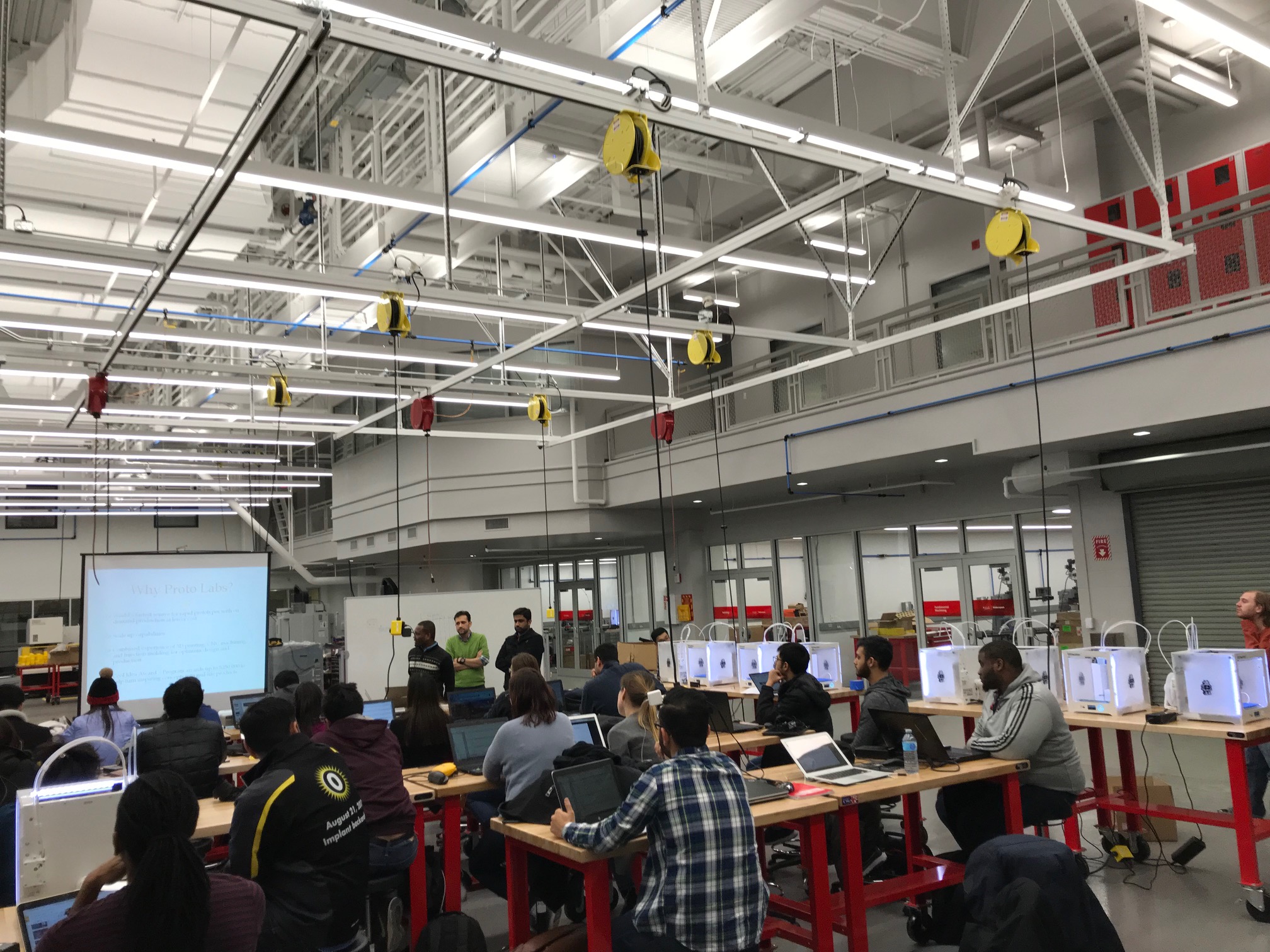 Dr. Guvendiren is teaching a graduate level elective course on 3D printing (CHE 702 - Additive Manufacturing and Applications). The course consists of lecture and hands-on laboratory session with extensive interaction between students and the instructor. The course takes place in Makerspace, allowing students to have direct access to 3D printers. This course summarizes additive manufacturing technologies and current (and emerging) applications. Students also learn how to select the proper printing technology and materials for particular applications. In the lab sessions, students create 3D designs and print functional prototypes. There are 30 graduate students (15 in a PhD program), majoring in CHE, BME, MSE, and CE, enrolled in the course this semester. 
---
1st Place Winners of the Senior Design Showcase Competition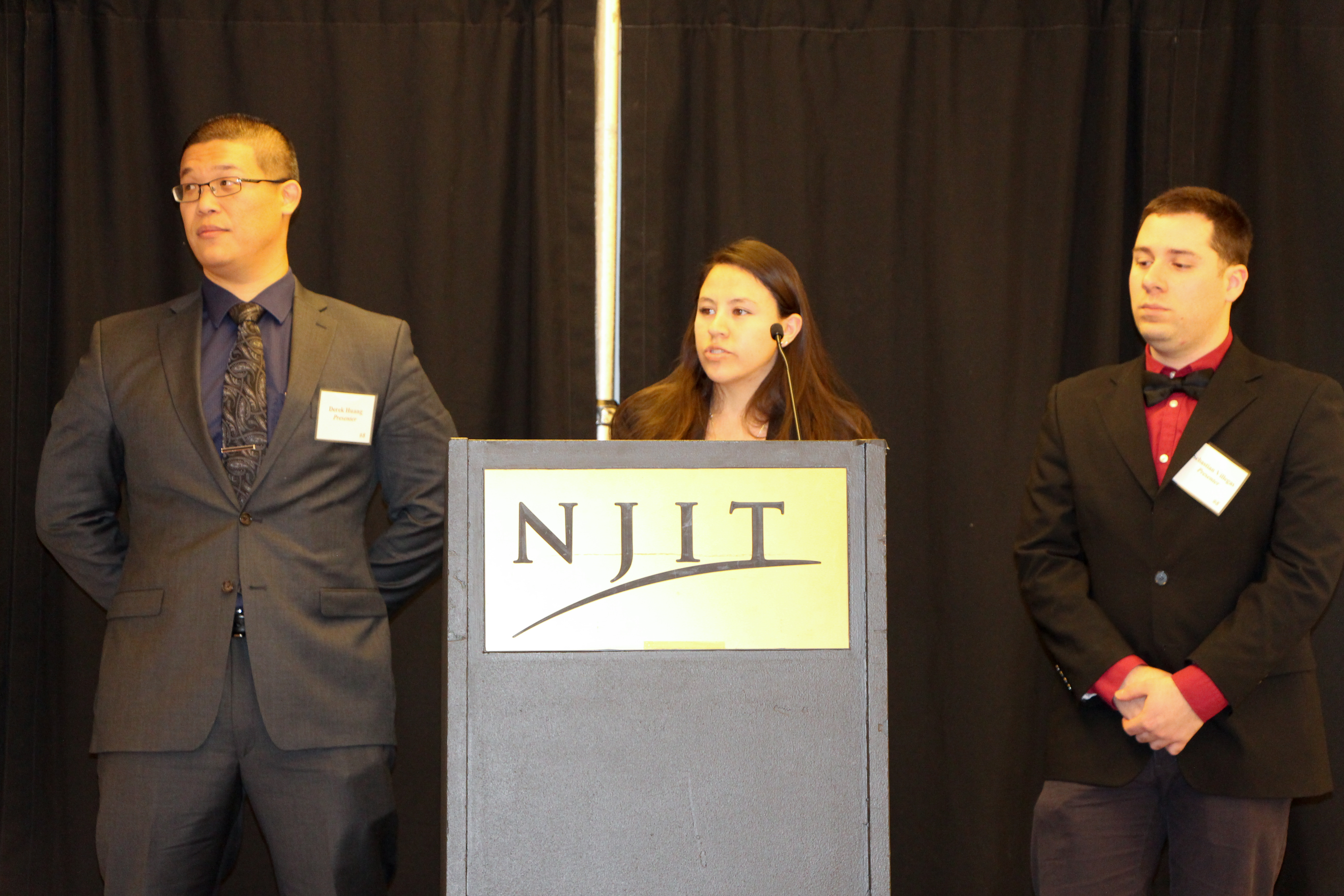 Roman Voronov, assistant professor of chemical engineering, advised his team consisting of Sebastian Villegas, Johanna Lopez Benitez, and Derek Huan to win 1st Prize in the Senior Design Showcase Competition. The three undergraduates students of the Electrical Engineering department were mentored by Long Pham, PhD student, chemical engineering. Their project is titled "A Low-Cost, Scalable, Transparent Environment with Integrated Temperature Control and Automated Pneumatic Pumping for Live Cell Microcopy Experiments."
pictured from left to right: Derek Huang, Johanna Lopez Benitez and Sebastian Villegas 
---
Recipient of the 2017 AIChE Pharmaceutical Development of Manufacturing Student Award
Meng Ling, PhD student, working along side her adviser Ecevit Bilgili, is the recipient of the 2017 AIChE Pharmaceutical Development to Manufacturing (PD2M) Student Award sponsored by Pfizer. This prestigious award is highly competitive and is given by AIChE's PD2M division annually. Meng received the award during the AIChE Annual Meeting in Minneapolis.
Congratulations, Ecevit and Meng, on this well deserved award!
 
---
First Prize Poster Competition Winner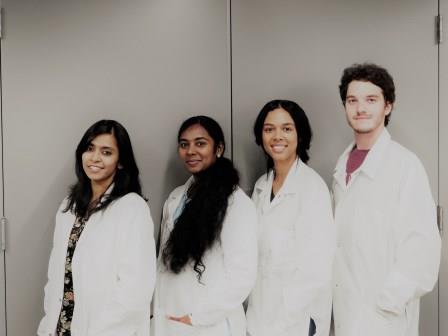 Victoria Harbour who is currently a senior conducting research with Sagnik Basuray won first prize in the poster competition at the American Electrophoresis Society (AES) Meeting, which was held with the AIChE 2017 National Meeting in Minneapolis. AES is the premier society for microfluidics and biosensors. Furthermore, Victoria was competing with both undergraduate and graduate students. Congratulations Victoria!
 
pictured left to right:
Mehnaz Mursalat, Bhuvana Mohanlal, 
Victoria Harbour
, Andrew House                                                                                 
---
Winner of the 2017 Alan S. Michaels Award for Innovation in Membrane Science and Technology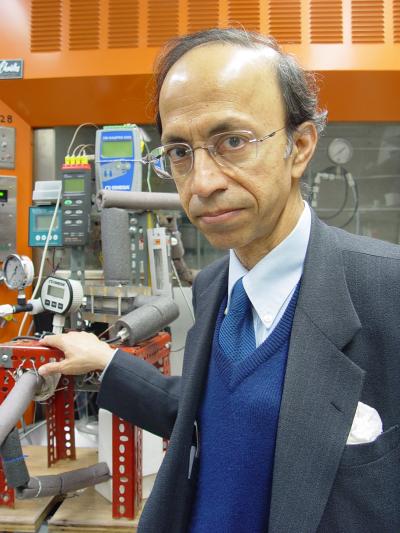 Kamalesh Sirkar, distinguished professor of chemical engineering, won the 2017 Alan S. Michaels Award for Innovation in Membrane Science and Technology.This award is given every three years by the North American Membrane Society (NAMS). The award consists of a $ 10,000 prize and lifetime membership in NAMS. Sirkar holds 31 U.S. patents and three in Canada. He is best known for developing the concept of membrane contractors, a process that permits two phases that do not mix, such as two liquids or a liquid and a gas, to contact each other at the pores of a membrane without dispersing into each other in order to introduce or extract specific compounds across it. He also developed a novel membrane distillation technology capable of converting sea and brackish water into potable water with a considerably high eater recovery rate than the standard method, reverse osmosis. 
 
---
Chemical Engineering Professor Awarded the 2017 Emerging Researcher Award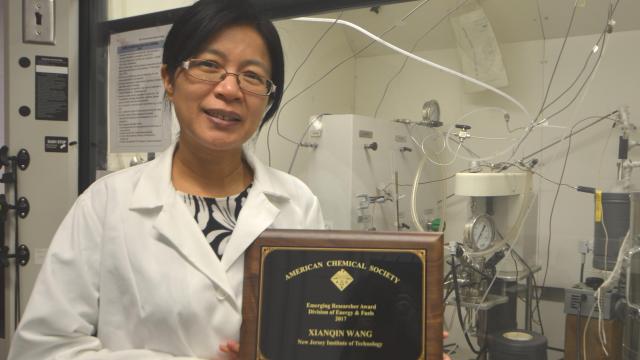 Xianqin Wang, associate professor of chemical engineering won the 2017 Emerging Researcher Award for the American Chemical Society's energy and fuels division at the organization's national meeting in Washington, DC. The award recognizes "sustained and distinguished contributions" to the field of fuel chemistry. Professor Wang is the first woman to win this award.
---
NJIT Graduate Student Wins Poster Competition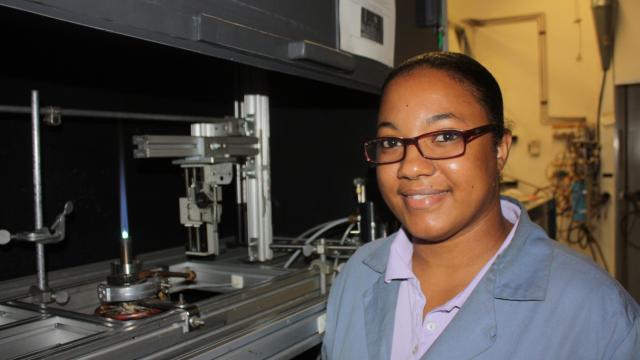 Kerri-Lee Chintersingh-Dinnall, a Ph.D. student in chemical engineering won the poster competition for her poster entitled "Combustion of boron and boron-iron composite particles in different oxidizers" at the U.S. Defense threat Reduction Agency Program Review Meeting in McLean, VA.  Kerri-Lee worked along side her adviser and distinguished professor Edward Dreizin completing work in the lab completing her research on boron. She will present her work on boron at the American Institute of Chemical Engineering Annual Meeting and Materials Research Symposium later this year.      
 
---
New CBPE Faculty Member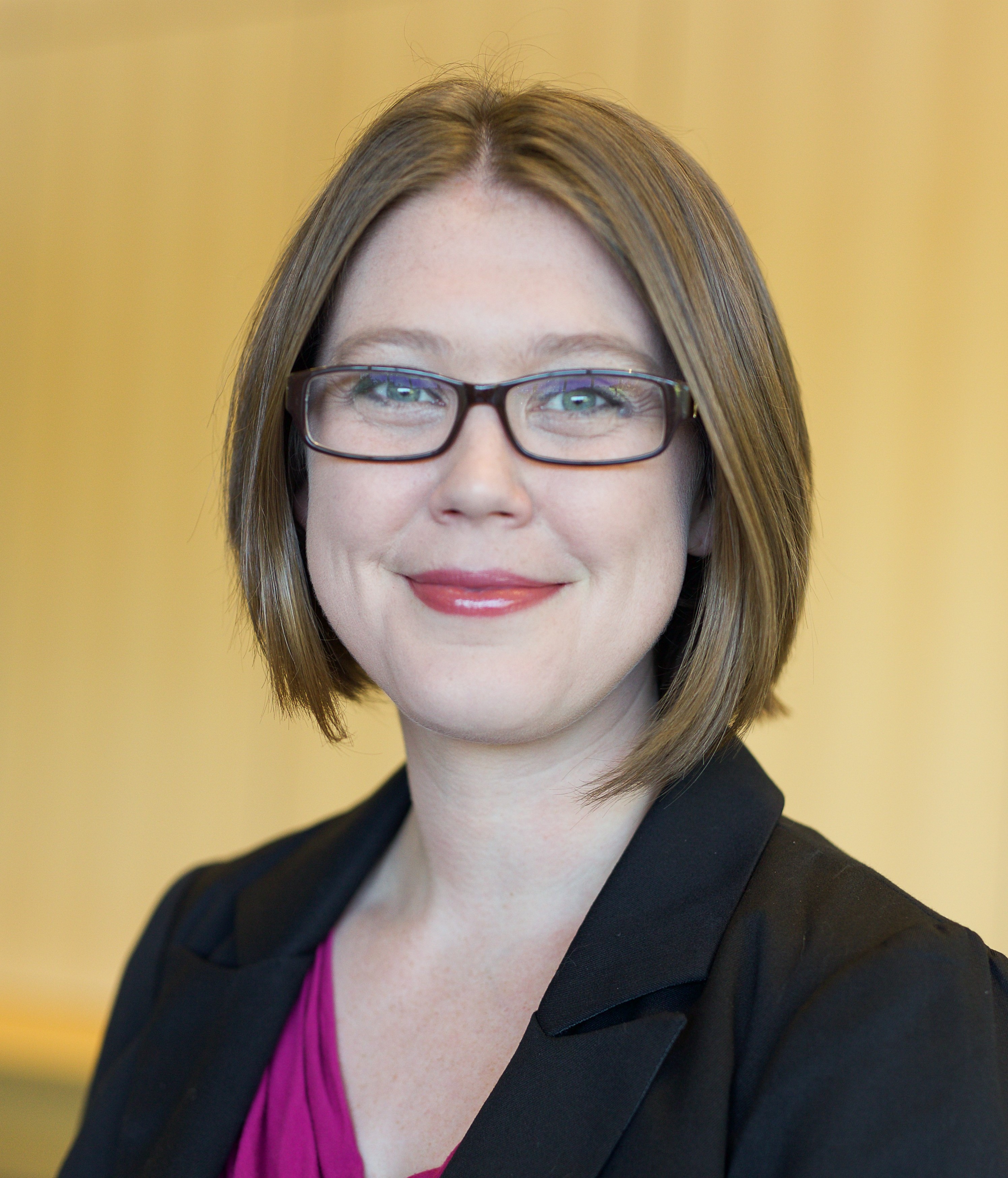 Dr. McEnnis is currently completing a postdoctoral appointment at the University of Michigan studying multicompartmental nanoparticles for drug delivery applications. She received her PhD from the University of Massachusetts Amherst in Polymer Science and Engineering and BS from MIT in Chemistry. Her research uses physical chemistry characterization techniques in novel ways to investigate drug delivery vehicles in biological environments to create successful, well-designed drug delivery systems.
Kathleen McEnnis will join the CBPE department as an Assistant Professor in Fall 2017.
---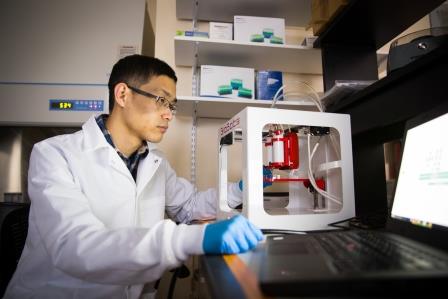 Shen Ji, first year graduate student in the chemical engineering PhD program, published his first paper with Dr. Guvendiren, Assistant Professor of CBPE. The study titled "Recent Advances in Bioink Design for 3D Bioprinting of Tissues and Organs" is a mini review based on Shen's qualifier exam. 3D bioprinting is an additive manufacturing approach that utilizes a "bioink" to fabricate devices and scaffolds in a layer-by-layer manner. In this mini review, Shen summarized the commonly used bioprinting methods such as extrusion-based, droplet-based, and laser-based bioprinting, with particular focus on bioink design requirements for each approach. The study also presents the current state of the art in bioink design including the challenges and future directions.
Article can be reached (Open Access) from the link:
http://journal.frontiersin.org/article/10.3389/fbioe.2017.00023/full
---
1st Place Winners at the 82nd Annual AWWA Conference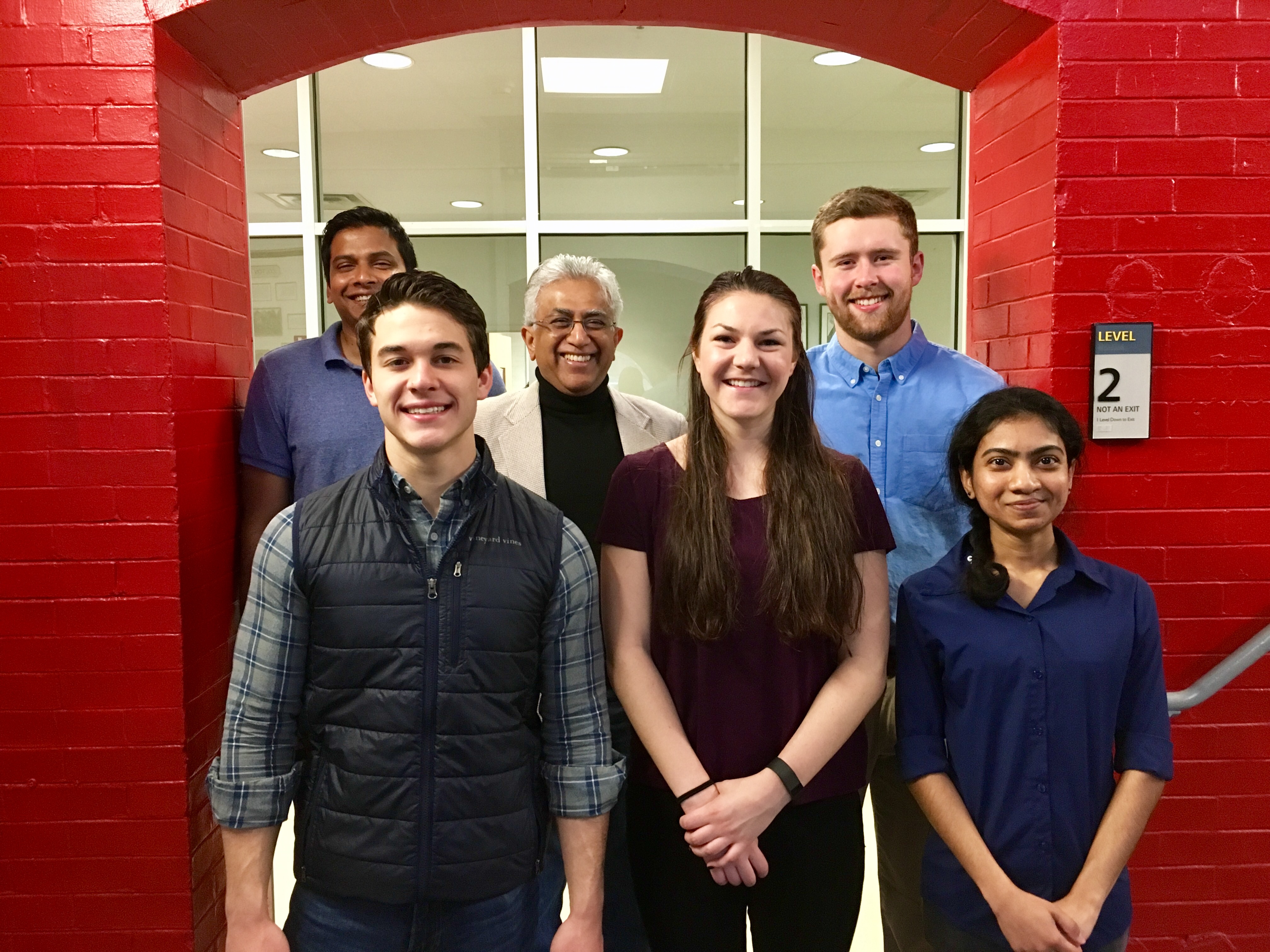 Scott Quirie, Emily Heckman and Daniel Young, chemical engineering students, won first place at the 82nd Annual American Water Works Association (AWWA) NJ conference held on March 22nd at the Borgata Hotel in Atlantic City. The conference showcases the latest research, products and services within the water industry. The winning research poster was entitled "Feasibility of Nano-Ozone Bubbles to Treat Drinking Water", and focused on the application of ozone-filled nanoscale bubbles that possess great potential in the cleanup of both organic contaminants as well as pathogens. 
 
Pictured Daniel Young (bottom left), Emily Heckman (bottom middle), and Scott Quirie (top right). PhD students in Civil Engineering: Janitha Batagoda (top left) and Shaini Aluthgun Hewage (bottom right). Research professor Dr. Meegoda (back middle).
---
Victoria Harbour Wins Third Place in Research Poster Presentation at Regional AIChE Meeting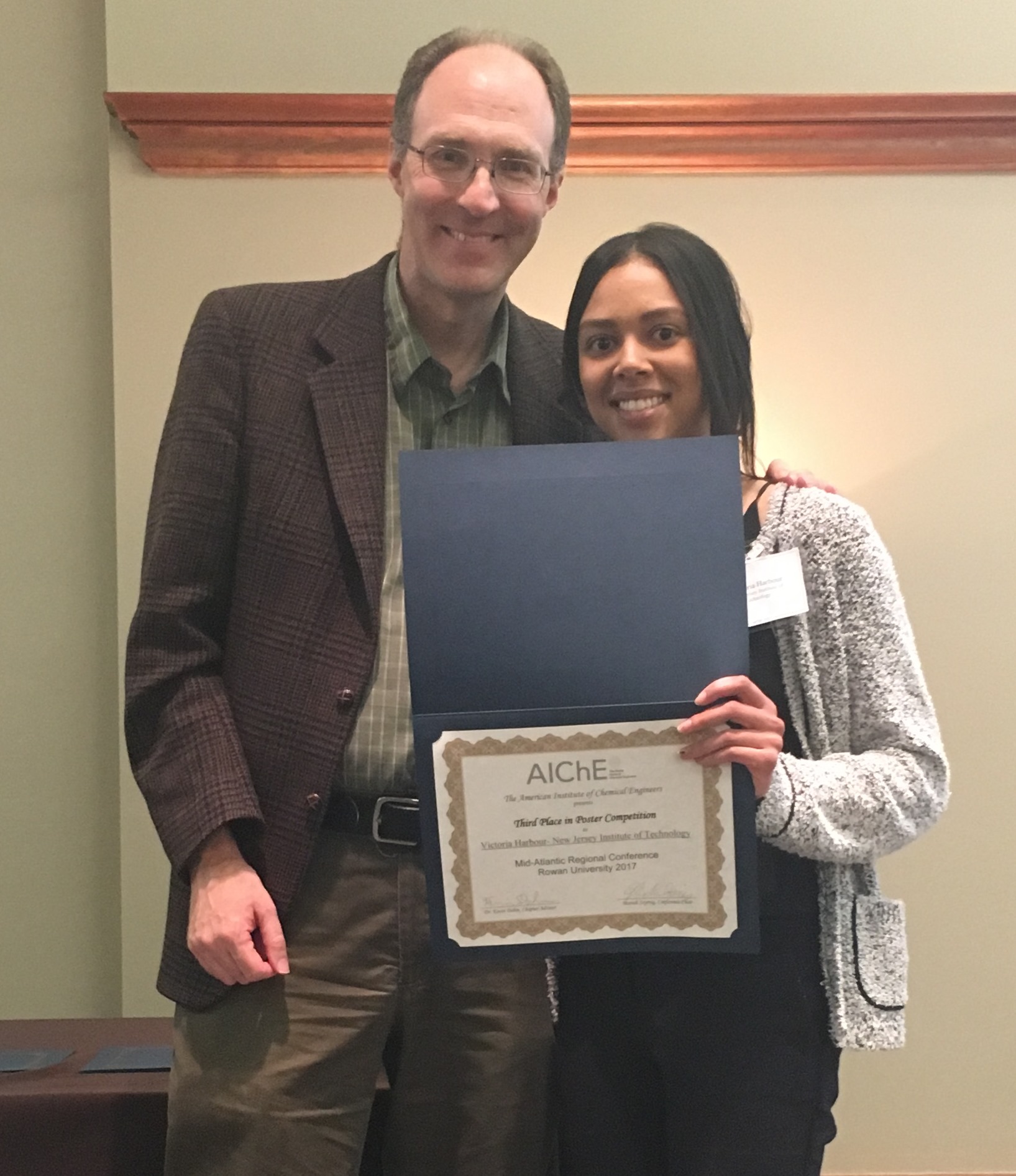 Ms. Victoria Harbour, a junior chemical engineering major was awarded third place for a research poster presentation at the Mid-Atlantic Regional AIChE Conference held at Rowan University on March 25, 2017.
The topic of her research was NVU-on-a-chip: Multi-spectroscopic, flow-based platform to study in-vitro transient dynamics of the brain. Her research advisor is Professor Sagnik Basuray, an assistant professor in the department.
---
AICHE North Jersey Section Award Scholarship Presentations
The annual presentation of scholarships for chemical engineering students from NJIT and Stevens Institute of Technology was held at Stevens Institute of Technology on Tuesday, February 21, 2017. These scholarships are awarded to students with outstanding academic performance as well as an exemplary record in contributions to the AIChE student chapters. Several other NJIT students attended the dinner meeting which also featured a talk on Effective Interviewing.
The following are the awardees from NJIT:
James Wakerlik                       Otto H. York Award
Thomas Reardon                     Stanley S. Grossel Award
Robert Gwiszcz                       Outstanding Chemical Engineering Senior
Thomas Hopper                       Robert M. Brown Memorial Scholarship
(Pictured L to R: Katherine Gawel, Thomas Hopper, Robert Gwiszcz, Thomas Reardon, James Ligot, Krolina Wakulik and Dr. Reginald Tomkins) 
---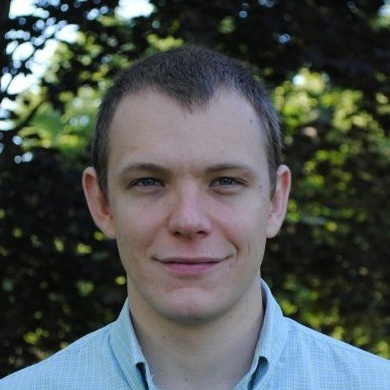 Dr. Gennady Gor, Assistant Professor, has published an invited review paper on adsorption-induced deformation of nanoporous materials in the journal Applied Physics Reviews. Nanoporous materials play an important role in many chemical engineering applications, in particular they are used as adsorbents. When fluids get adsorbed in the pores that are only a few nanometers wide, the intermolecular forces between the fluids and solids induce very high pressures. These pressures can reach hundreds of atmospheres and cause noticeable deformations even in stiff solid materials. The review paper discusses a variety of cases where these strains are significant: change of permeation of zeolite membranes, swelling of coal, etc. and presents the state-of-the art theoretical understanding of this phenomenon.

The paper is available online (open access) at
http://aip.scitation.org/doi/full/10.1063/1.4975001​
---